ASE Master Certified Mechanic
SERVING GLADSTONE | MILWAUKIE | OREGON CITY | WEST LINN
Uncle Al's Automotive Services are not only ASE Certified, we are ASE Master Certified to work on your vehicle, and any other make or model of vehicles. An ASE Master Certified designation demonstrates that our technicians have passed an extensive battery of auto repair tests, to ensure the technical competence of our mechanics that work on your vehicle.
Uncle Al's Auto Repair and Car Repair shop is your one stop shop, for all of your auto service and repair needs. We have been serving Gladstone and the surrounding areas since 2000 and are pleased to be a part of this wonderful community. All of our work is guaranteed and customer satisfaction is our top priority. We offer only the highest in quality work and service, and are looking forward to serving you.
Request Mechanic Service!
Ready to Schedule Service?
Call Now or leave your information below and we will call you back shortly.
Auto Repair
Many times people will come to us after having a negative or poor experience at another shop. Some auto repair shops do business through a model of quantity. At Uncle Al's we live by the business model of QUALITY. Rest assured that when you come to Uncle Al's Automotive Service, you'll get top notch service and repairs at an affordable price. We have built our business and outstanding reputation by providing the best quality automotive service and repairs in the entire Portland area. Our customers trust in us to deliver honest repairs and recommendations. We know getting your car worked on or serviced can be confusing sometimes, so we take the time to explain every step to you!
We have built our business and outstanding reputation by providing the best quality automotive service and repairs in the entire Portland area. Our customers can trust that we will always be honest about the repairs needed and done to their vehicles. And you can trust that Uncle Al's Automotive Services will stand behind our work, 100%. We guarantee it in writing!
Auto Repair
Transmission Repair Shop
Transmission maintenance services: Typically, most vehicle transmissions require service every 30,000-50,000 miles, yet this varies widely.
Transmission coolers: We provide both installation and flushing. Many people choose to install transmission coolers as a precaution to ensure their transmission does not overheat. Allow us to assist you with your transmission cooler installation, then bring it in down the road for our transmission cooler flushing service as well.
Automatic and manual transmission repair: We offer thorough and complete transmission repair services performed by ASE Master Certified Technicians. 
Automatic and manual transmission rebuilds: If you need a full blown transmission rebuild look no further. We have the equipment and expertise to conduct a top-notch transmission rebuild for your vehicle.
Differential service and repair: We provide front, rear, ring and pinions differential repair services.
Transfer case repair: Our seasoned technicians offer transfer case repair services for all makes and models of 4×4 vehicles.
Computer-operated transmissions: Newer vehicles have computerized transmissions that require special diagnostics that we are able to perform in house. We have the experience to work on both older vehicles, and newer alike.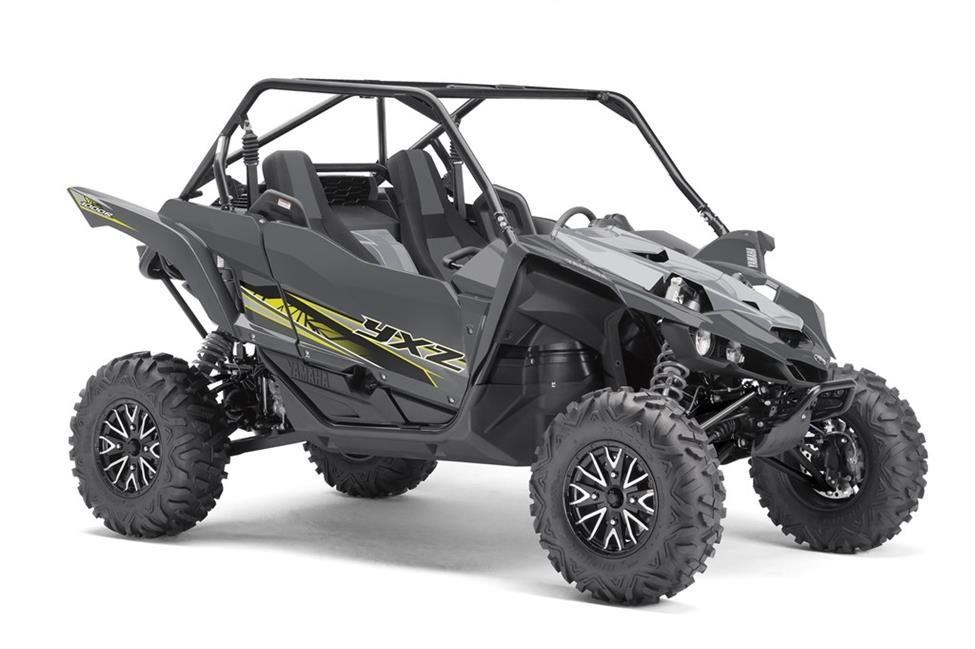 Yamaha YXZ
Uncle Al's is here to make sure your YXZ is running smooth, and set up on a maintenance schedule to ensure your adventures can get the most out of the YXZ1000R, without running into issues. With the right modifications, the YXZ1000R can climb easier and not risk overheating or wearing out faster. Clutch and lubrication modifications can make the parts most susceptible to damage last longer and keep going strong.
All-terrain-vehicles are more popular than ever, and the Yamaha YXZ1000R is no exception. We offer Yamaha YXZ1000R modifications that can extend the power and versatility of these vehicles even further. Our installation customization systems can be used to upgrade the performance of your YXZ, provide a transmission rebuild or overhaul, or replace your clutch. Uncle Al's Auto Repair has fully-trained and certified Yamaha YXZ1000R specialists, and we use Tubeworks Race Line Products to provide higher top speeds, better launches, increased acceleration, and improved clutch durability. Contact Uncle Al's today for your Yamaha YXZ1000R upgrade!
"I love this shop! Very honest, fair price, friendly staff. It's nice to have a mechanic I can call just for advice, or stop by without an appointment. I'll never go anywhere else."
– Rachel Ross
Vehicles Serviced By Uncle Al's
Mechanic In Gladstone OR and Oregon City OR
Serving Customers In The Greater Portland OR Area:
GLADSTONE | MILWAUKIE | MOLALLA | OREGON CITY | WEST LINN | LAKE OSWEGO | CANBY | WILSONVILLE | CLACKAMAS | HAPPY VALLEY | PORTLAND